Job Postings
Please email intermountaingcsa@gmail.com, if you have a job you would like to be posted. (Please send in Word format). If you would like your vacancy emailed out to our membership, there is a $75 fee. Contact the Utah GCSA for information.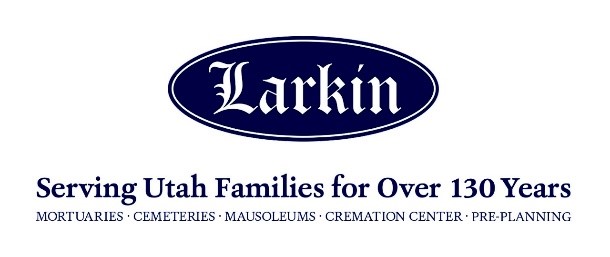 Turf Management Specialist
Larkin Memorial Corporation is seeking an individual to oversee and manage over 70 acres of turf within privately owned cemeteries and funeral home locations.
Job Summary
Managing the growing, mowing and overall appearance of turf. Including irrigation management, maintenance and repair as well as fertilization, treatment of pests and fungicide applications.
Job Knowledge and Experience
Experience and ability to manage a crew
Able to work outdoors in all weather conditions
Positive attitude with a passion for turf management
Driven to achieve company and personal goals
Working knowledge of plants, irrigation and turf management
Strong skills with the ability to program and schedule irrigation software
Organizational and time management skills
Valid Utah driver's license with a clean MVR
Pre-Employment Drug Screening
Ability to maintain professional appearance and demeanor
Preferred two (2) year's experience in Turf Management, Irrigation, Sprinkler maintenance and repairs, and pesticide application.
Working knowledge of grounds maintenance and sanitation including fertilizers, irrigation/watering systems, tree and shrub maintenance, herbicides, hard surface cleaning techniques, equipment used in these processes, and standard mowing and planting practices.
Experience in snow and ice removal for sidewalks and parking lots.
Non-Commercial Pesticide Applicators License.
Hours
Wages
$23 - $28 per hour experience based
Benefits
Medical
Dental
Paid holidays
Sick pay
401K plan
Please send resume to rob@larkinmortuary.com
_______________________________________________________________________________________________________________________________________________________
Golf Maintenance Equipment Manager – Canyons Golf
Job Description
Equipment Manager is a TEN MONTH, salaried position that reports to the golf course Superintendent and oversees a comprehensive preventive maintenance program. This program includes the repair of failing equipment, keeping records of parts and labor needed to maintain each piece of equipment, and placing orders for parts and supplies needed for equipment or service. The Equipment Manager properly communicates any needs or problems relating to the maintenance or repair of equipment to the Superintendent and prioritizes, schedules, and directs the work assignments accordingly.
Responsibilities
- Inspects, diagnoses and repairs mechanical defects/failures in various golf course maintenance equipment including diesel, electric, and gasoline powered equipment. - Instructs and/or trains golf course maintenance workers regarding preventive maintenance, and proper cleaning of and safe operation of equipment. - Maintains a preventive maintenance program within budget on all equipment and purchases repair parts and replacement supplies. - Keeps a complete set of records for equipment and parts inventory purchase, equipment conditions, and cost of repairs and preventive maintenance for all equipment. - Regulates employees' use of equipment in absence of the superintendent and assistant superintendent, if needed, and performs other duties as directed by the superintendent. - Spot checks equipment for performance on the course. - Work in a variety of weather conditions while performing repairs on equipment on the golf course. - Maintain a clean service area and shop yard. - Other duties as assigned.
Qualifications
- High School Diploma or Equivalent. - Working knowledge of the theory, care, and operation of internal combustion engines and mowing equipment. - Must have current valid driver's license. - Ability to effectively use Microsoft Office Suite. - Welding, fabrication, hydraulics experience. - Knowledge of reel grinding and cutting unit set-up. - Ability to follow oral and written directions. - Works well independently - Team Player - Positive Attitude - Self-Starter
Additional Information
Join our motivated team and enjoy perks such as a Free Epic Pass for yourself & your dependents, Medical, Dental, Vision, and 401-k matching, Flexible Time Off, Retail, Hotel, and Restaurant discounts, free leadership and development classes, career development opportunities.
Please email Cover Letter and Resume' to Todd Bunte - tbunte@vailresorts.com
_______________________________________________________________________________________________________________________________________________________
Assistant Superintendent - 2 vacancies (Rose Park Golf Course & Mountain Dell Golf Course)
Overview
Under the general direction of a Golf Course Superintendent, provides skilled maintenance and upkeep on a municipal golf course, which includes following schedules for turf management, repair and construction. This position involves supervisory responsibilities and technical knowledge in golf course design and maintenance.
This position requires working non-conventional hours and overtime as needed during peak golfing season.
Two positions will be filled with this posting -- one at Rose Park and one at Mountain Dell.
Responsibilities
Operates various mowers, top dressers, sod cutters, bunker rakes, aerators, backhoes, loaders, sprayers, and numerous other types of equipment ranging in size from hand-held to heavy equipment in the day-to-day operation, maintenance and modification of an assigned municipal golf course.
Operates and maintains irrigation systems for assigned golf course, including installation and repair of pipe, automatic valves, valve-in-head sprinklers, pumps, pumping stations, manual control systems, electrical control systems and/or computer control systems.
Responds to adverse conditions such as turf damage or disease, fungus control, animal damage, vandalism, or other conditions, which adversely affect golf course playability.
Ensures supplies and materials are adequate and available. Reports inventory needs to Superintendent. May provide input regarding budget, equipment procurement, and staffing requirements as needed.
In compliance with federal, state and local regulations, applies fertilizers, pesticides, herbicides, fungicides, algaecides and/or other chemicals to the golf course as needed.
Qualifications
Ability to assess situations, establish priorities, and make appropriate decisions with minimal supervision.
Apply at: https://external-slcgov.icims.com/jobs/3973/assistant-golf-course-superintendent/job?mobile=false&width=1331&height=500&bga=true&needsRedirect=false&jan1offset=-420&jun1offset=-360
Closes: 2/14/19
_______________________________________________________________________________________________________________________________________________________
Assistant Superintendent
Remuda Golf Course (Weber County, Utah)
Full or Part Time. Year round or seasonal.
Starting date March 1, 2019
H.S. Diploma or equivalent required
3-­5 Years experience in golf maintenance
$15-$22 Hourly wage. Based on industry averages depending on experience, education, and certifications. Training will be provided. Golf benefits included. Vacation benefits included for full time staff members.
Remuda Golf Course
2600 W 3500 N
Ogden, Utah, 84404
Applications
Tee Times: 801-731-7200
Job Description
Assisting the Course superintendent with care of greens and the rest of the golf course. Including irrigation maintenance, turf grass maintenance, coordinating with other employees, and typical day to day operations. Must be comfortable with hand labor, such as using hand tools, operating mowing equipment, replacing sprinklers, greens maintenance, general course repair, and supervising projects as needed. This is a great outside job at a fun course with growing clientele. We have efficient management with no annoying city politics to deal with.
Requirements
Applicants must submit a complete online application. (Resume is optional, but can be attached to the application.) Applicants must have a current state issued drivers license. Applicants must possess no chemical allergies or outdoor allergies that would interfere with daily tasks. Some weekend and early morning shifts will be required.